---
A healthier, happier workforce.
Learn how health and wellness programs can benefit not only your employees, but your organization as well.
Convenient and flexible access to healthcare can help reduce absenteeism and increase productivity.
Offering competitive health and wellness benefits that are valued by employees can help improve both recruitment and retention.
Mental health and wellbeing support can help avoid employee burnout and save your organization money long term.
---
Here's what employers like you are saying.
86%
of HR professionals say that offering mental health benefits can increase employee retention1.
88%
of HR professionals believe that mental health support can increase employee productivity2.
+20%
The annual absenteeism rate in Canada has increased by more than 20%3.
#1
Burnout is the biggest issue facing employers in 20224.


$1,500
On average, mental illness costs employers approximately $1,500 per employee, per year5.
49%
of entrepreneurs must increase benefits offerings to face hiring challenges6.
69%
With 69% reduction in absenteeism from work, EAPs have been shown to benefit employee productivity7.
55%
of entrepreneurs are facing significant recruitment challenges8.


---
---
---
Help meet the needs of your employees with TELUS Health Virtual Care solutions.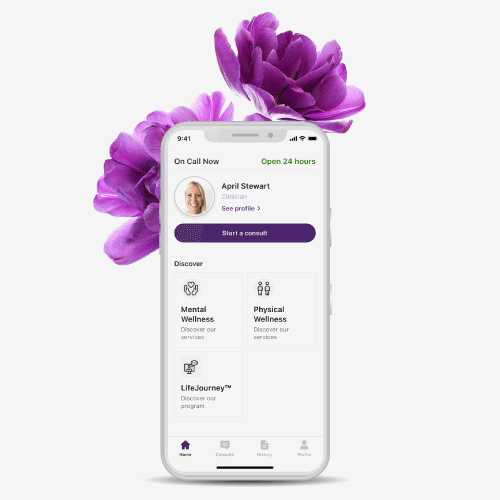 ---
---
TELUS Health Virtual Care.
Consult healthcare professionals anytime, anywhere in Canada.
Available 24/7 by encrypted text or video call.
Consultations in English or French.
Access to an extended network of allied health.
---
---
---
LifeJourneyTM
This first-of-its-kind virtual employee assistance program (EAP) supports employees and their immediate family* with:
24/7 access to trained care advocates for physical and mental support.
Work/life balance resources including legal and financial assistance.
Wellbeing resources that focus on prevention through healthy habits.
---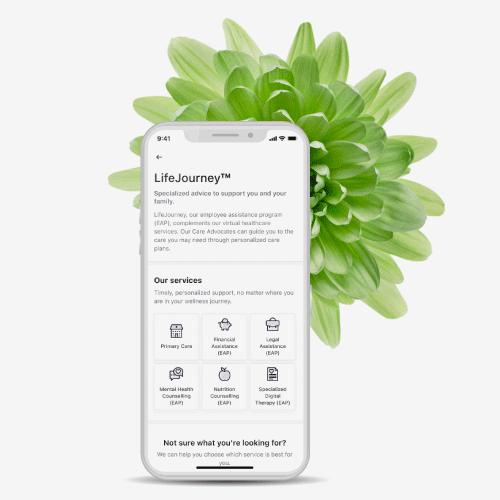 ---
---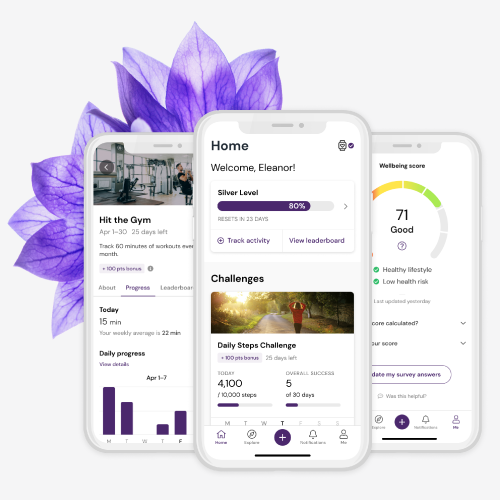 ---
---
Wellbeing
A digital health platform designed to empower employees to improve their overall health through wellbeing tools and resources that support lasting behaviour change.

Sign up
---
---
---
Specialized Digital Therapy.
Personalized, module-based therapeutic programs that help improve wellbeing and overall mental health with the principles of digital cognitive-behavioural therapy (dCBT).

Sign up
---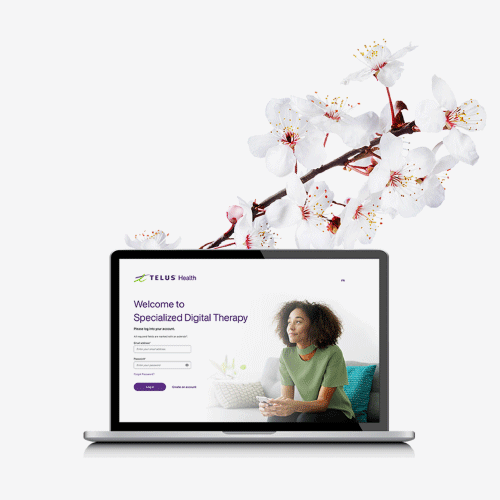 ---
---
---
Health and wellbeing matter to your employees.
Show them it's a priority you share as their employer.
48%
of employees said that healthcare benefits were a deciding factor when choosing between companies9.


80%
of employees would prefer additional benefits over a pay increase10.



67%
of employees say they benefit from mental health services offered by their employer11.


38%
of employees in Canada say they are more burnt out than they were a year ago12.


1 in 10
In January of this year, 1 in 10 employees missed work due to illness or disability13.


50%
Since the start of the pandemic, up to 50% of employees are suffering moderate to severe levels of burnout14.
40%
of employees had difficulty accessing mental health care through their workplace benefits plan15.
---
Ready to get started?
Our representatives are here to help you find the right virtual care solution for your organization.

Get in touch
---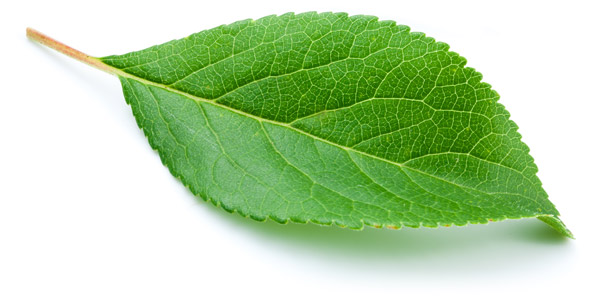 ---
---
* Spouse/partner and children under the age of 26.

1. BusinessWire, May 4, 2022. https://www.businesswire.com/news/home/20220504005911/en/SHRM-Research-Demonstrates-HR%E2%80%99s-Impact-on-Mental-Health
2. Society for Human Resource Management Foundation, May 9, 2022. https://www.benefitscanada.com/benefits/health-wellness/mental-health-resources-improving-employee-productivity-retention-survey/
3. Statistique Canada, 2021. Archived – Work absence of full-time employees by geography, annual, inactive. https://www150.statcan.gc.ca/t1/tbl1/en/tv.action?pid=1410019001
4. The Globe and Mail, Gallup, January 4, 2022. https://www.theglobeandmail.com/business/careers/management/article-burnout-may-be-the-biggest-issue-leaders-face-in-2022-it-is-time-to/"
5. OHS Canada, 2022. Why workplace mental health matters. https://www.ohscanada.com/features/why-workplace-mental-health-matters
6. How to Adapt to the Labour Shortage Situation (September, 1, 2021). BDC – Business Development Bank of Canada. https://www.bdc.ca/globalassets/digizuite/32075-study-labour-shortage.pdf
7. Federal Occupational Health, Jan 31, 2022. https://www.hcamag.com/ca/specialization/benefits/are-employee-assistance-programs-worth-it/323779
8. BDC – Business Development Bank of Canada, 2021. https://www.bdc.ca/globalassets/digizuite/32075-study-labour-shortage.pdf
9. Forbes, April 19, 2022. https://www.forbes.com/sites/edwardsegal/2022/04/19/the-two-major-reasons-why-employees-join-or-stay-with-companies-new-survey/?sh=2dc545c249e5
10. Barometer, April 10, 2020 / https://www.gobarometer.com/blog/why-are-benefits-more-important-than-salary
11. Harris, April 29, 2022. https://fortune.com/2022/04/29/23-percent-of-workers-say-employers-offer-mental-health-benefits/ 12. Robert Half (Management Consulting Company), May 11, 2022. https://www.thesafetymag.com/ca/topics/psychological-safety/nearly-4-in-10-workers-report-increased-burnout/405628
13. Statistique Canada. (2022). Labour Force Survey, February 4, 2022. https://www150.statcan.gc.ca/n1/daily-quotidien/220204/dq220204a-eng.htm
14. HRD - Human Resources Director, September 8, 2021. https://www.hcamag.com/ca/news/general/how-can-leaders-tackle-increasing-burnout-on-remote-teams/309375
15. Benefits Canada, September 20, 2021. https://www.benefitscanada.com/benefits/health-benefits/40-of-employees-reporting-difficulty-accessing-mental-health-care-survey/

---