Your clinic needs a web-based, robust EMR solution that will take you into the future. Med Access EMR offers rich functionality, a highly-configurable interface and is easily accessible from anywhere - including hospitals and other healthcare sites.
More than 7,500 healthcare providers use Med Access EMR
Designed by physicians for specialists and primary care physicians, Med Access currently supports a range of practice types from solo practices to large scale enterprise and provincial initiatives.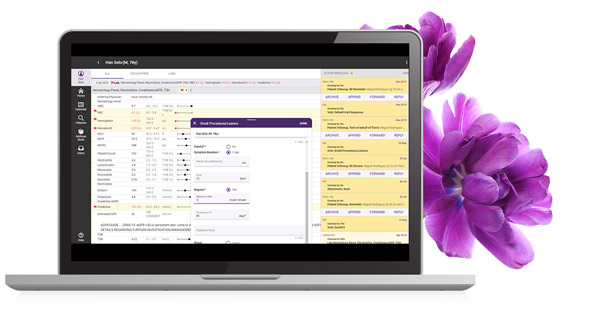 Help improve workflow efficiency
Streamline your workflows with drag and drop technology, including appointments, referral letters, medications, visit notes and more.
Save time with billing templates, calculation tools for complex hospital billing and automated batch billing submissions.
Create and manage schedules for unlimited health care professionals with scheduling templates.
Customize workflows and create quick workflow buttons to help you perform multiple actions at once.
View patient history and key data on a single screen with the customizable sidebar.
Adapt Med Access to be as basic or advanced as your practice needs are - it's up to you!
Provide informed patient care decisions
Make informed treatment decisions with interactive graphs and flow sheets to track tests and establish patient trends.
Take advantage of intelligent dashboard tools with Clinical Decision Support alerts to help identify at-risk individuals.
Access your EMR remotely
Connect to Med Access EMR and access patient files and clinical information anywhere you have an Internet connection – at the hospital or on the go - without a fob.
Encourage patient engagement
Engage your patients in their own care with new EMR add-on tools such as online appointment booking, digital patient forms and patient check-in solutions.
---
---
---
A smooth conversion is easier than you think
We know how critical your data is in providing continuity of care to your patients. Rest assured, our experienced TELUS Health EMR team has migrated over 9 million patient records including those Wolf clinics who are migrating to Med Access.
You can count on us to be there every step of the way. You will be fully supported by an assigned team from initiation through implementation and training. After implementation, a dedicated Client Service Manager (CSM) will be there to assist you for anything beyond your standard support needs.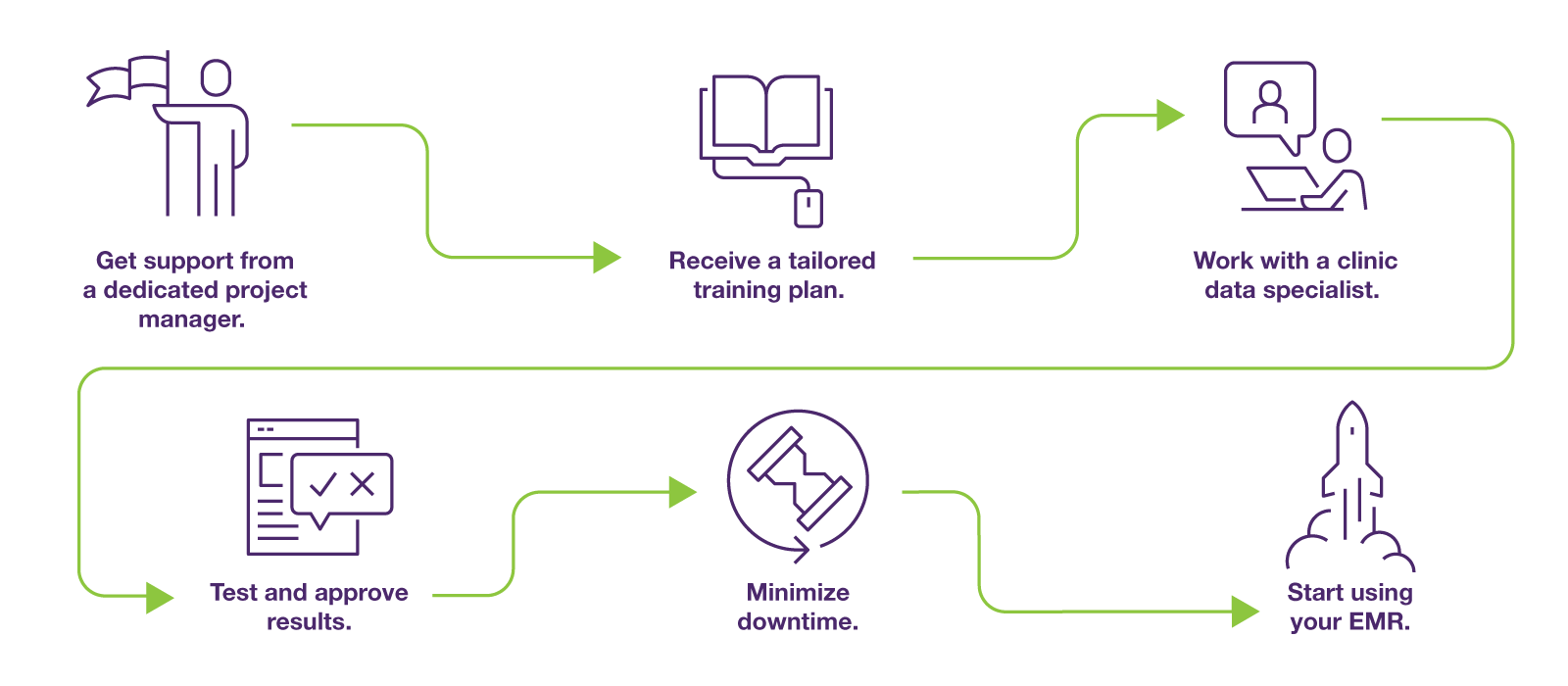 ---
Your Wolf EMR has served you well. Let's talk about the future.
As Canada's leading provider of healthcare IT solutions, we want to ensure that TELUS Health customers are ready for the future of healthcare with one of the most advanced EMR's available.
TELUS is offering financial incentives to cover upfront costs of conversion including project management, end user EMR training and data migration, in addition to replacement of Dell Wyse Terminals. You can also take advantage of special offers on monthly recurring fees.
---