---
Our flagship programs
Preventive Health Assessment (PHA)
Our PHA program provides annual physician-led, head-to-toe assessments and full panel testing that helps employees understand their health status, mitigate risks and live healthy, happy lives.
LifePlus
Our LifePlus program gives your executives unhurried, on-time care year-round. We create a personalized plan for every client based on an extensive consultation, an in-depth review of lifestyle factors and medical history, and a head-to-toe annual assessment. LifePlus members receive 24/7 virtual care coverage, too.
---
We deliver measurable results.
Whether you need preventive care for your executives, pre-employment assessments for your workforce, or wellness programs for your employees, the TELUS Health Care Centres has the scale and experience to support your team of 50 to 5000 or more.
---
150%
Is the ROI you can expect for every dollar spent*.
2 million
Canadians use our 24/7/365 virtual care service.
4500+
Canadian corporations choose us as a partner in health.
---
---
Use our ROI calculator to see the potential long-term savings for your organization (within 3-5 years). Simply input your total number of employees and select from our Preventive Health Assessment or LifePlus programs.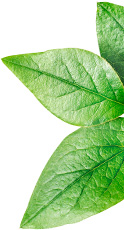 *Your long-term potential savings:
---
Your net return on investment:
---
*Your long-term potential savings may result from:
Reduction in healthcare spending costs:
Improved disease management:
Improved lifestyle management:
Health gains & higher productivity:
Direct and indirect saving from Mental Health:
Gained employer productivity from virtual care:
---
* Source: Soeren Mattke, Harry H. Liu, John P. Caloyeras, Christina Y. Huang, Kristin R. Van Busum, Dmitry Khodyakov, Victoria Shier, Ellen Exum, Megan Broderick. 2014. Do Workplace Wellness Programs Save Employers Money?, Page 3 https://www.rand.org/pubs/research_briefs/RB9744.html#:~:text=The%20RAND%20Wellness%20Program%20Study,lifestyle%20management%20can%20reduce%20absenteeism.
---