How virtual care helped to keep a doctor's practice running in the midst of a pandemic.
When COVID-19 hit, most healthcare providers were able to keep their clinics open. But that wasn't an option for Dr. Joie Zeglinski, a psychiatrist practicing in Ottawa. When Ontario Premier Doug Ford declared a state of emergency, all non-essential services were ordered to close, including the shopping centre where the Ottawa Anxiety and Trauma Clinic is located.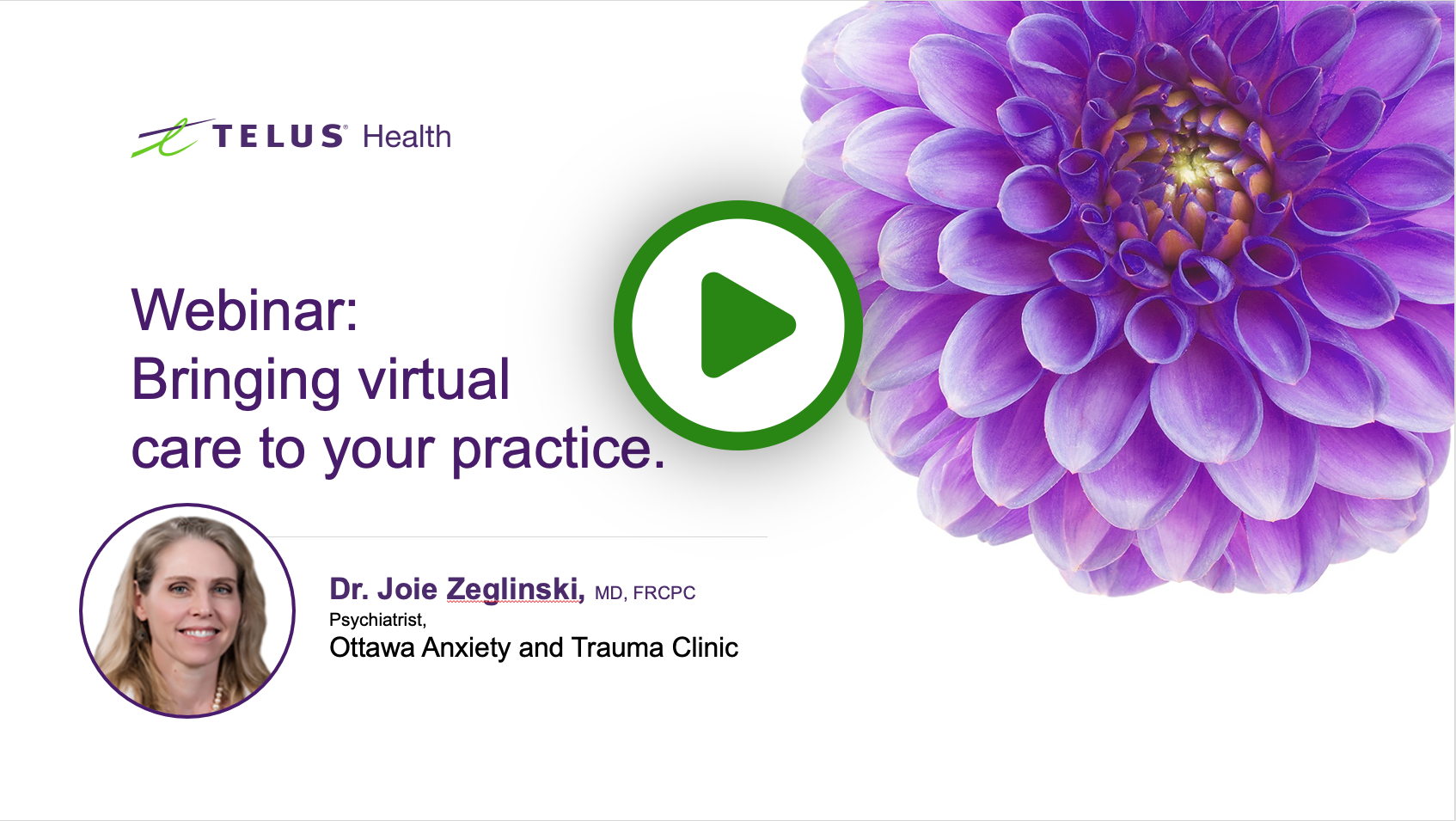 Essential but not accessible.
Even though healthcare services are deemed essential in a pandemic, the location of the clinic on the second floor presented staff with a logistical challenge. The clinic has no direct access to the main entrance, which meant patients would have to be greeted by security and escorted through narrow hallways for their appointments. It would be difficult to co-ordinate arrivals and keep patients safe in the process.
In a matter of days, staff of the Ottawa Anxiety and Trauma Clinic had to set up home offices and find a way to continue to treat their patients – many of whom were in the grip of pandemic-induced fear, stress and worry.
Digital files make the move to virtual office fast and easy.
Fortunately, in 2015, Dr. Zeglinski and a colleague decided to free themselves and their support staff from the administrative burden of paper files. They migrated their patient files to an EMR platform, which made the whole process of setting up a virtual practice as simple as bringing their computers home.
"It was glorious. I had access to unlimited charts, patient phone numbers – everything I needed," says Dr. Zeglinski. "Without an EMR, I would have had to bring boxes and boxes of charts home, or go into the office daily to pull patient information. It would have been much more difficult."
Thinking of bringing virtual care to your practice?
If you're thinking of setting up a virtual practice and you're wondering how to begin, you'll want to watch the webinar, Bringing Virtual Care to Your Practice. Dr. Zeglinski talks about her experiences working with a dispersed team, how she helped her patients adjust to seeing their doctor digitally, and the tips and techniques she uses to ensure they get the most benefit from their virtual therapy sessions.
Does virtual care have a place in the new world of healthcare delivery? Dr. Zeglinski thinks it does. See for yourself how you can bring virtual care to your practice.
"Thank you so much for this presentation. I think this is the first webinar that I've attended that's actually been both educational and therapeutic. I'm feeling calmer and I appreciate that. Thank you for that, it's been a long day and It's a nice way to wrap it up."
Dr Kevin Samson, East Wellington FHT, Ontario